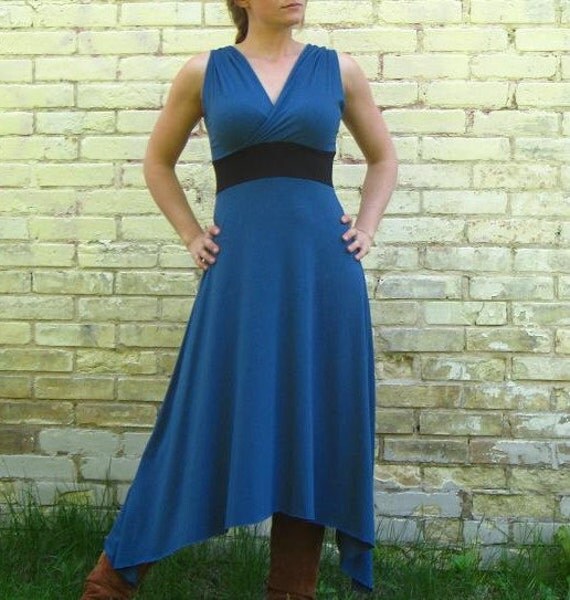 Clothing that flatters your body, made from earth friendly materials in Michigan USA available at reasonable prices...too good to be true, you say? Not so! I came across
Rowan Leithauser's
Etsy shop,
Violet Star Creations
and found exactly that! Rowan's original, custom designs make up a versatile collection that are custom made to your measurements...how cool is that! I had a chance to learn more about Rowan and her shop. Here's the scoop!
Q: What makes your items special?
Rowan:
I strive to create everything as sustainably as possible. This means using organic, natural, and salvaged fabrics, and reducing waste as much as possible in all areas of my business.
Q: How long have you been making clothing and accessories?
Rowan:
I've been making little wearable things since I was a wee one. You could sort of say I've been a fiber artist since I was around 8 years old or so. I've been making my clothes to sell for 10 years.
Q: How did you get involved in your area of interest?
Rowan:
I always loved to create. My mother taught me to sew as a young girl and I began by altering my own clothing…then friends would ask me to alter theirs, from there I started making some of my own designs and before long a business was born.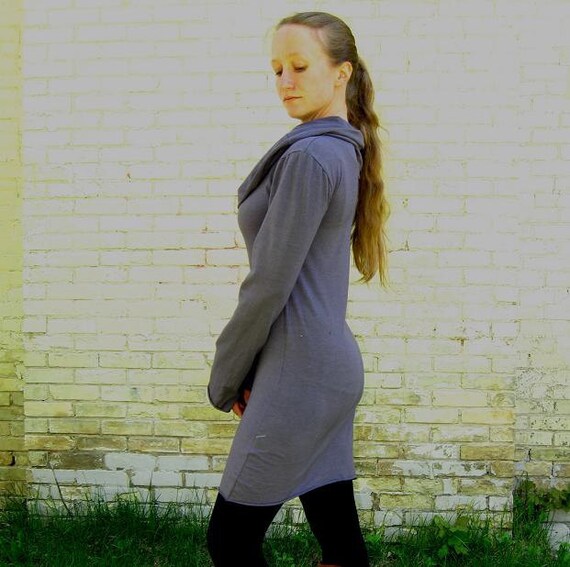 Q: What prompted you to start an Etsy shop?
Rowan:
I had heard good things about Etsy from other sellers and wanted to give it a try. It seemed like a good way to get a website out there without a larger investment. I started my Etsy shop 3 years ago.
Q: How did you come up with the name for your shop?
Rowan:
As a young girl I used to call myself Violet Star, so that became my business name.
Q: What is your favorite item in your shop and why?
Rowan:
I really can't say that I have one particular favorite…I guess it all depends upon my mood and the day.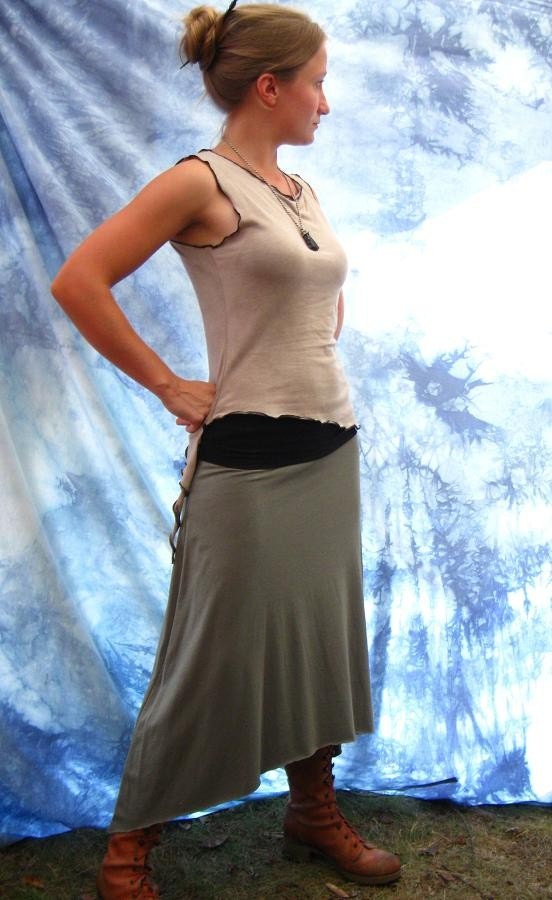 Q: What inspires you?
Rowan:
I am inspired by many things…within my clothing and accessories business, I would have to say my main inspirations come from the interplay between fabric, feeling and form. The way that colors and shapes can be combined to create wearable works of art.
Q: What has been a favorite moment or sense of accomplishment related to your work?
Rowan:
Some of my favorite moments come while selling my work at art shows and music festivals. I love the interactions and serendipitous moments that happen. I love watching people come in and play dress up and get EXCITED about finding something that is just perfect for them.
Q: What advice would you offer someone interested in getting involved with your area of interest?
Rowan:
I would say to start with what you can handle and work up from there. When I first started my business I mainly worked with recycled and salvaged fabrics and fibers and sold my work at a number of art shows and festivals. This allowed me to get started with minimal expenses, which for me, felt like the right thing to do. Rather than taking on a bunch of debt in order to get started, I feel like starting out with what you can make happen RIGHT NOW is a good thing.
Q What do you do when you're not working on your shop…hobbies, career, family etc.?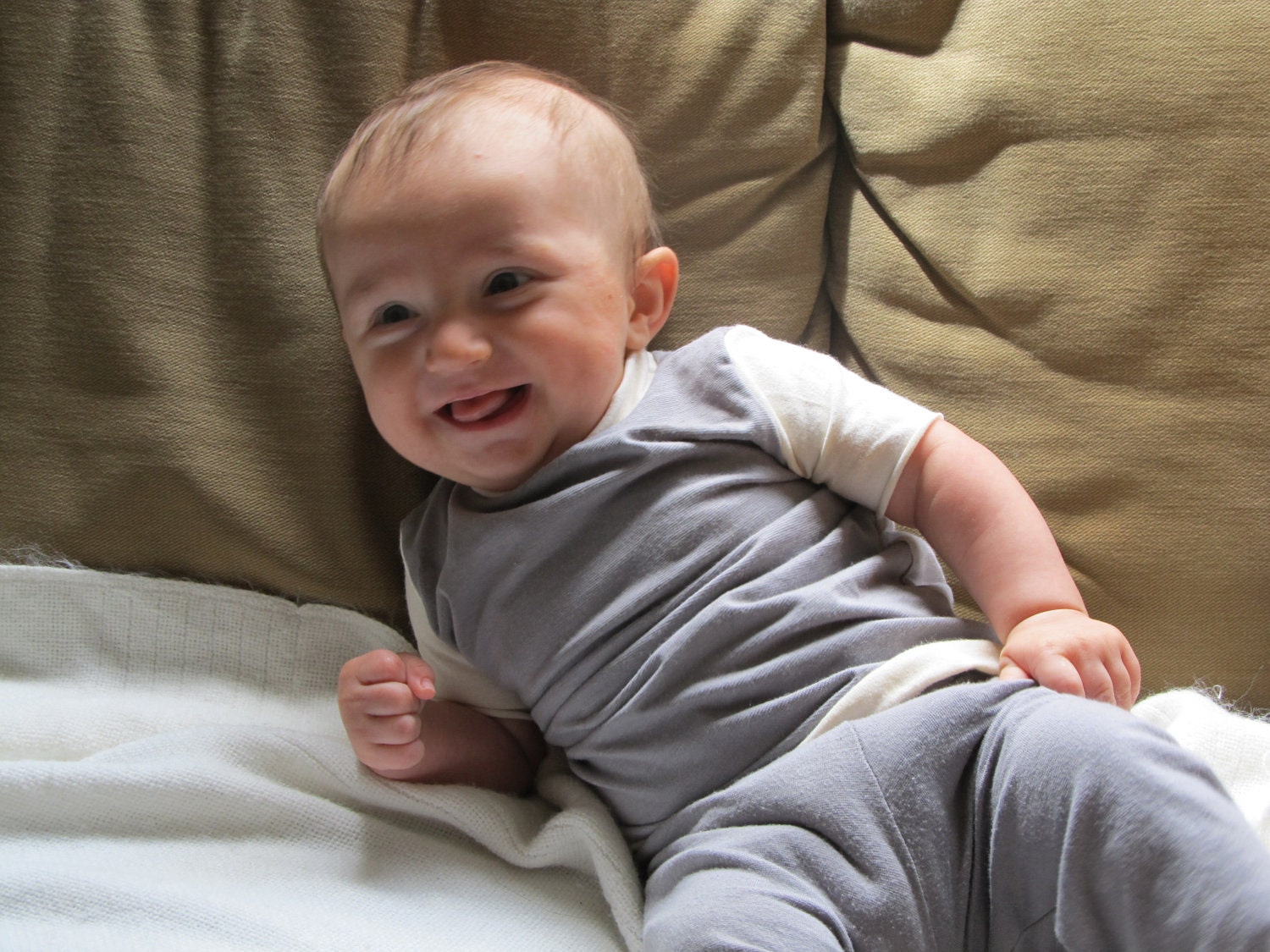 Rowan:
I have a five month old son (my first) named Zario, who is the love of my life. We spend lots of quality time together finding new things to gum…and bouncing to whatever music suits the day. I also love wildcrafting…harvesting wild foods and medicines, gardening, preserving foods, and of course eating…I'm a bit of a foodie really.
Q: Can we connect with you elsewhere online?
Rowan:
I also have a facebook page for my business:
VioletStarCreations