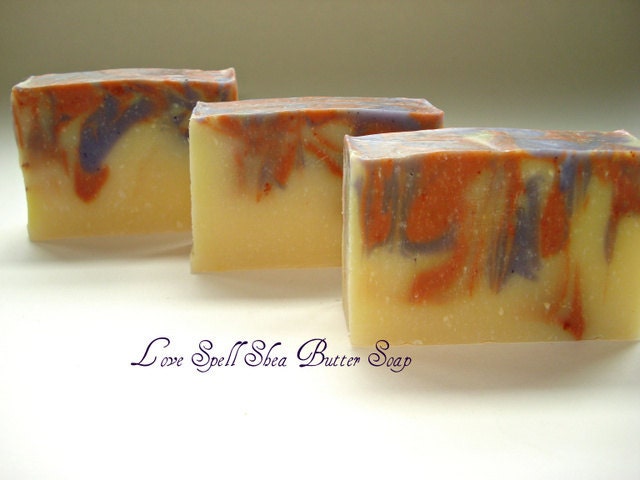 Aromatherapy is a great complement for balancing your chakras. The best thing, it doesn't have to stop when your meditation ends! Just like
gemstone jewelry
you can wear anytime to balance your chakras, you can incorporate aromatherapy into your day-to-day routines and practices.
Nutmeg Natural, LLC
offers a wide range of scents and soaps for everything from personal care to household chores. I had the chance to catch up with
Jennifer Knapp
, creative genius and soap maker extraordinaire behind Nutmeg Naturals and find out more about her passions and inspirations. Love it!!
Q: How long have you been selling your creations on Etsy?
Jennifer:
We just celebrated our one year anniversary on Etsy!
Q: What types of soaps and personal care items to you make?
Jennifer:
We started out making cold process soap, and have ventured into related products as well. We offer many varieties of soap, laundry soap, bath salts, solid perfumes, lip balms, solid lotions, wood soap dishes, and knitted items.
Q: What sets your offerings apart from others?
Jennifer:
First and foremost is quality. We buy high quality soap making oils, essential oils, and fragrance oils. We are really fussy about our work; if something does not meet our high standards, we aren't going to sell it.
Q: How long have you been making soap?
Jennifer:
We have been making soap for a year and a half. Prior to actually making the soap, we took classes from a professional soap maker, read books on soap making and did lots of research!
Q: What sparked your interest in soap making?
Jennifer:
One year for Christmas, my mother bought me a giant bar of natural soap. It was fabulous! I have very sensitive skin and spent most of my life using soap that always left my skin dry. I was so intrigued by the natural soap that I started to research what went into soap. The more I researched, the more interested I became. I quickly had this huge desire to make soap. The first batch I made came out wonderfully, and I was hooked!
Q: What prompted you to start an Etsy shop?
Jennifer:
I was so enamored with soap making, I couldn't stop. Both my mother and I were making soap several times a week. We were so thrilled with the soaps and knew we had a great product, so I thought I'd give online selling a try. I had discovered Etsy a few years earlier and thought it would be the perfect platform for our online store. I'm really happy with the decision to create the Etsy shop. It has been a great way to connect with customers all around the country, and even in other countries.
Q: How did you come up with the name for your shop?
Jennifer:
I knew I wanted a name that somehow related to our state of residence, Connecticut. Connecticut is the nutmeg state, and Nutmeg Naturals just popped into my head one day.
Q: What is your favorite item in your shop and why?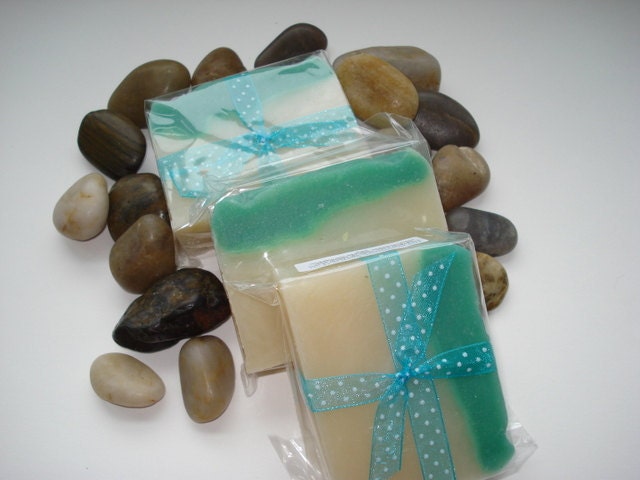 Jennifer:
That is a really hard question! If I had to pick just one, I would say our "Old Sheabrook" soap is my absolute favorite. It has a wonderful, salty-oceany type scent that I love. I named the soap after one of my favorite places in Connecticut, Old Saybrook. Our name is a play on words because it is a shea butter soap. I'm so used to saying "Sheabrook" now, I have to stop and think when I actually want to say the town's name correctly!
Q: What inspires you?
Jennifer:
I am often inspired by abstract art and tie dye. I'll find myself looking at something and think, "How can I make this into a soap?" I love big, bright, bold colors and crazy patterns. However, I don't make too many wild looking soaps because I'm never sure what other people are going to think of them.
Q: Tell us about a favorite moment or sense of accomplishment related to you work.
Jennifer:
The best feeling is having repeat customers who love the products and keep coming back for more. That gives a great sense of satisfaction, to know that others enjoy the products we make.
Q: What advice would you offer someone interested in getting involved with soap making?
Jennifer:
There are a lot of soap makers out there, so I would say that if someone is interested in soap making, he or she should find their niche and find a way to stand out from the others.
Q: What do you do when you're not working on your shop?
Jennifer:
Anyone that knows me can tell you that when I am not doing Nutmeg Naturals related activities, I am studying. I am in my senior year at Central Connecticut State University, studying Accounting. I also have a Bachelor of Arts degree from University of Connecticut.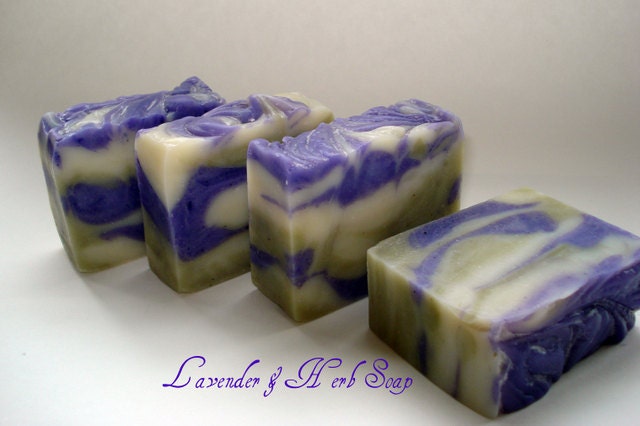 Q: Are there any other places online we can connect with you and Nutmeg Naturals?
Jennifer:
I have my own website,
Nutmeg Naturals
. And you can 'like' my
Facebook Page
. It's an active page and I love to interact with our followers!